Pavers, Retaining Walls, Stone Veneer Products, & Landscaping Products
All Landscape Supply now features Nicolock, E.P. Henry, Hanover Brick, Hanover Tile, Hanover Wall, Cornerstone Wall and Champlain Stone hardscaping products including:
Pavers / Paver Stones
Brickstone
Octa Grande
Old Town Cobble
Symmetry
Village Square
Colonial Stone
Bullnose Paver
Coventry Stone
Coventry Brickstone
Coventry Curbstone
Coventry Edgestone
Coventry Circle
Oakville Stone
Retaining Walls / Blocks
English Garden Wall
Coventry Garden Wall
Nursery Stone
Terrace Wall Stretcher
Stonewall Select Stretcher
Stonewall BF Stretcher
Coventry Wall Stretcher
Coventry Wall Double Faced
Mesa Wall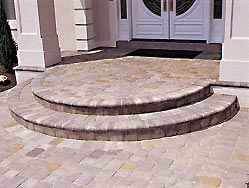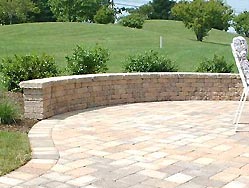 Lighting & Paver Accessories
Paver Light Brickstone
Paver Light Colonial Stone
Retaining Wall Lights
Transformers
Pave Edge
Spikes
SRW Adhesive
Sealer (Water or Solvent Based)
Efflorescence & General Cleaner
Rust Stain Remover
Oil, Paint & Sealer Remover
Make sure to check out our EP Henry and Nicolock price list for complete product listings, sizes available and prices.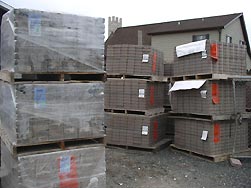 Landscapers and Contractors call for large quantity / wholesale bulk pricing
Gift Certificates Available (for all landscaping supplies)
Visa and Mastercard Accepted
If you are doing searches for Pavers Near Me, Retaining Walls Near Me or other landscape supply searches call us today because we delivery. Pavers, Paver Stone, Retaining Walls & Blocks are available for delivery thorughout Maryland including Carroll County, Anne Arundel County, Frederick MD, Howard County, Baltimore Maryland, Montgomery County and other areas. We can deliver full truckloads and dump trucks full of pavers and stone. Call for details.